Yesterday, I published a minor update (v3.3.5). It has a new option for setting up sharing when creating a new list and improvements to the in-app help: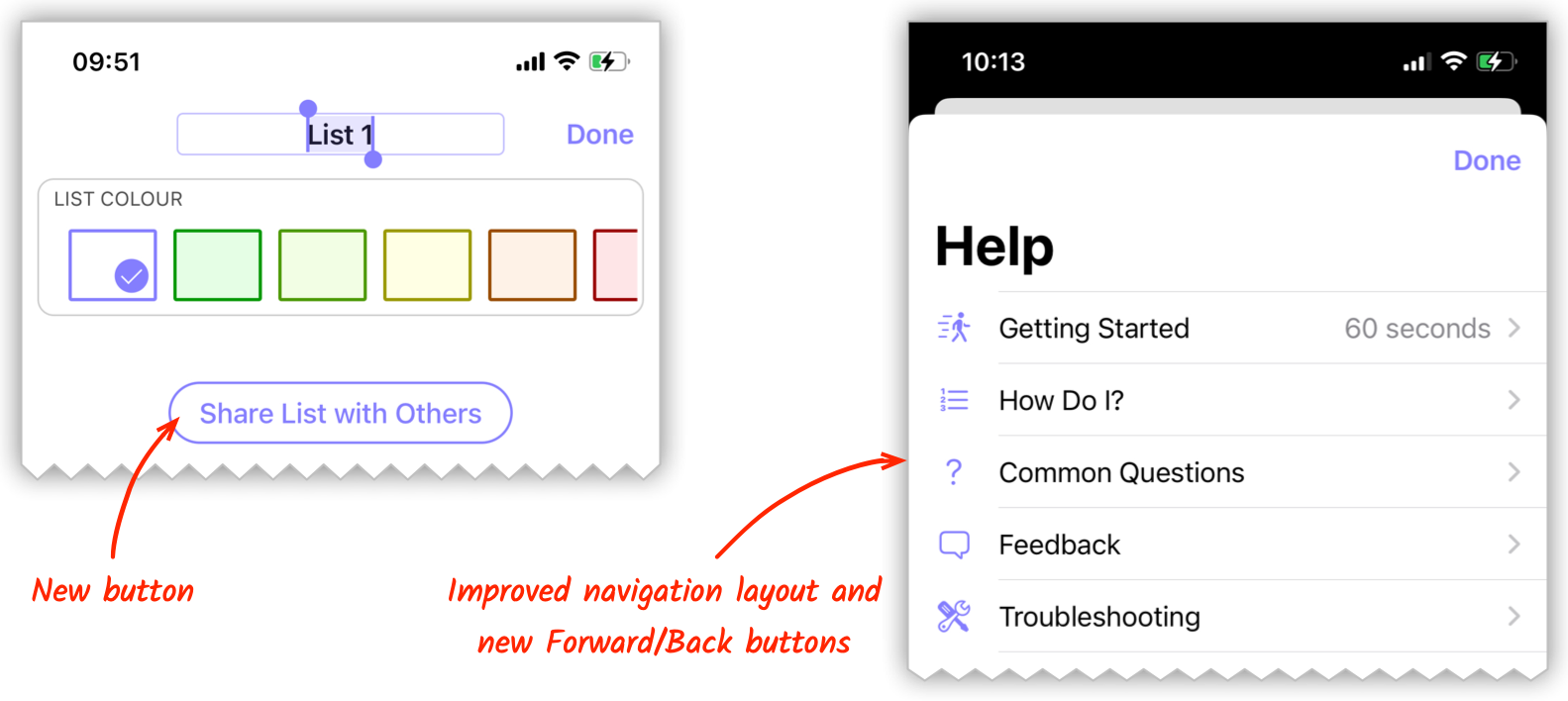 I'm also running an A/B test of a new paywall.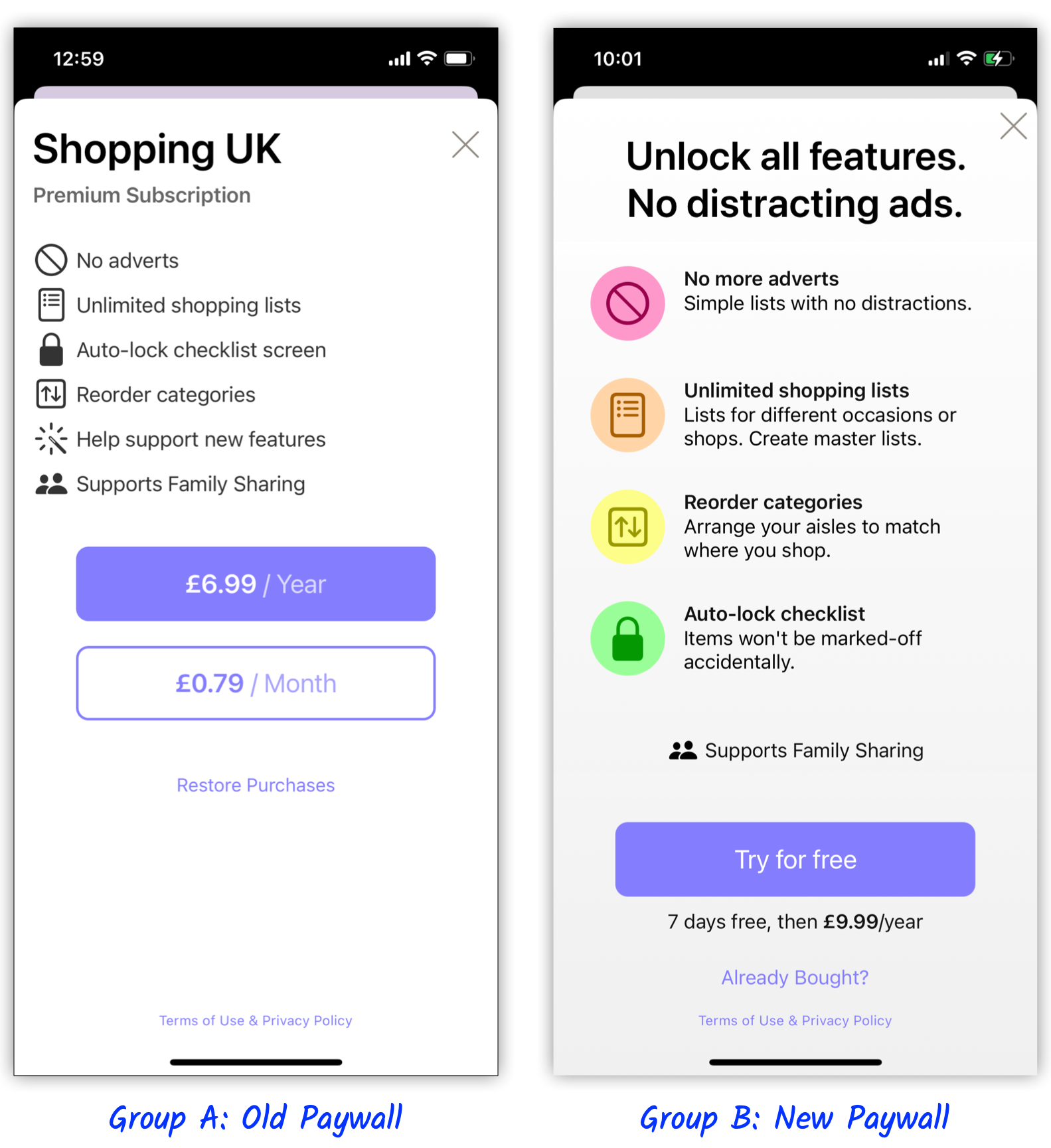 When the app first starts, each user is randomly assigned a group: "A" or "B", and this group stays with the app until it's uninstalled from the device.
Users in "Group A" will see the old paywall and those in "Group B" will see the new one.
Using AppCenter, I'll track how many times each paywall is viewed, and App Store Connect will show the number of sales for each.
I'm hoping the new paywall — with its clearer design, single call-to-action, and a free trial period — will outperform the old one.
I'm excited to find out if I'm right. But, nothing is certain and, to mudddy the water, the price is higher for Group B. Ideally, I should have only changed a single variable (the appearance or the price) but I'm keen to experiment with both variables so I took the risk of muddying the results in the hope of getting answers to both questions sooner.
---
If you get a chance, please try Shopping UK and let me know what you think at @wheelies
---