Release v3.2
Shopping UK v3.2 is now available in the App Store.

This release contains small usability improvements, minor bug fixes, and a huge internal change that I'm very excited about: support for fast-and-reliable list sharing to iCloud using CloudKit.
What is CloudKit? CloudKit is Apple's platform for moving structured data between an app and iCloud. It is a proven technology used by Apple's own apps: Notes, Photos, Pages, etc.
Fast-and-reliable list sharing will fix many of the limitations and reliability problems seen in the current list sharing solution.
The changes are only partially active in v3.2. Unless you are a beta tester, you won't see any difference yet.
The improvements will become fully available in the next release (v3.3). By introducing it now (in partially hidden form), bugs and niggles can be found early, and the transition to the new mechanism will be smoother when v3.2 is released because the existing 40,000+ active app users will have updated to v3.2, and will be able to accept invitations to join the new fast-and-reliable shared lists immediately.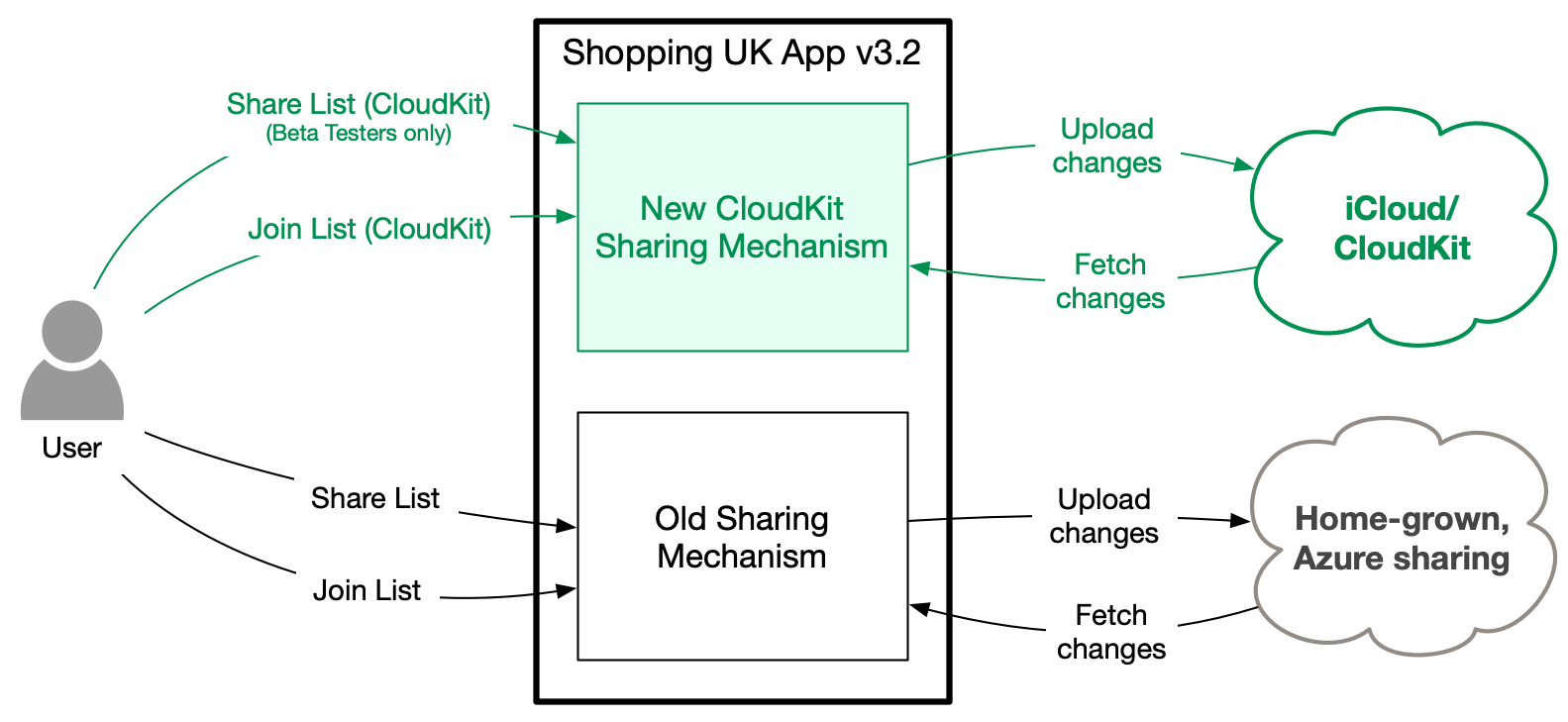 If you'd like to help beta test the new fast and reliable list sharing, please contact me at @wheelies. Beta testers will receive instructions for creating new fast-and-reliable shared lists. There's no expectation or commitment on you, but please drop me a note if you notice something odd while using the app.
---
If you get a chance, please try Shopping UK and let me know what you think at @wheelies
---