After 10 years of back-to-back contracts, working as a LIMS architect and consultant, I'm in the very fortunate position to be able to take 3 months off to work on a side project.
In 2013, to scratch an itch and explore what's possible, I built an iOS app — a simple shopping list app. I had no expectation of making any money from it but I thought it would be a good opportunity to learn something new and sharpen my skills.
Over the years, as I've found time, I've added features, fixed bugs and kept up with changes in the iOS API.
My little app, Shopping UK, has grown to be quite popular. It has been downloaded over 320,000 times and it's been rated an average of 4.8 out of 5 stars from over 10,000 people.
Five years ago, I added a paid subscription option to see what would happen. And I was delighted to find people were happy to pay a few pounds a year to remove adverts, access premium features and help support the app's future development.
But I feel I've let these users down.
I had big plans to make some much needed improvements in 2020 when Covid arrived. Before long, I was deeply involved in the UK government's projects to track the spread of Covid throughout the population. Many of my waking hours for two years were spent designing, building and supporting the LIMS systems to support the lighthouse laboratories in Brants Bridge and Newcastle and, later, designing extensions to the Rosalind Franklin Laboratory "Megalab" in Leamington Spa.
My little shopping list app was neglected.
But this is all about to change.
My plan for the next three months is:
to fix the major issues (make sharing lists easier, more reliable with better transparency)
add much needed features (notifications, calculating a running total while shopping)
focus on marketing and revenue generation (experiment with price points, trial periods, improve conversion rates for downloads and premium subscriptions, improve user retention)
To keep me on-track and to help me stay honest with myself, I plan to document my journey with regular posts here. This will be a "warts and all" account of what worked, what did not work, and what I learned along the way.
I'm not expecting to retire on the back of this app (although that would be lovely), but I would like it to be a more substantial revenue stream. Most of all though, I really want to fix the niggles and missing features that cause frustration to users.
I love building things, but doing so in public makes me feel rather vulnerable — there is such a potential to embarrass myself by shining a light on my mistakes! But I'm also excited to see what I can achieve in three months.
I hope you'll join me on my journey. Please check back for regular updates.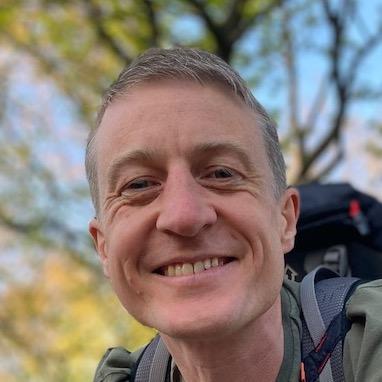 ---
(Day 0 of 87)
If you get a chance, please try Shopping UK and let me know what you think at @wheelies
---